Preliminary Education Specialist-Mild to Moderate
Preliminary Mild to Moderate (MM)
The Education Specialist Instruction Credential: Mild to Moderate program prepares individuals seeking teacher certification to provide instruction and other special education related services to individuals with Mild to Moderate Disabilities including learning disabilities, autism, mild intellectual disability, other health impairment, emotional disturbance, speech and language disabilities and visual or auditory processing difficulties. The credential authorizes service in kindergarten, grades 1 through 12 to age 22, and classes organized primarily for adults in services across the continuum of program options available.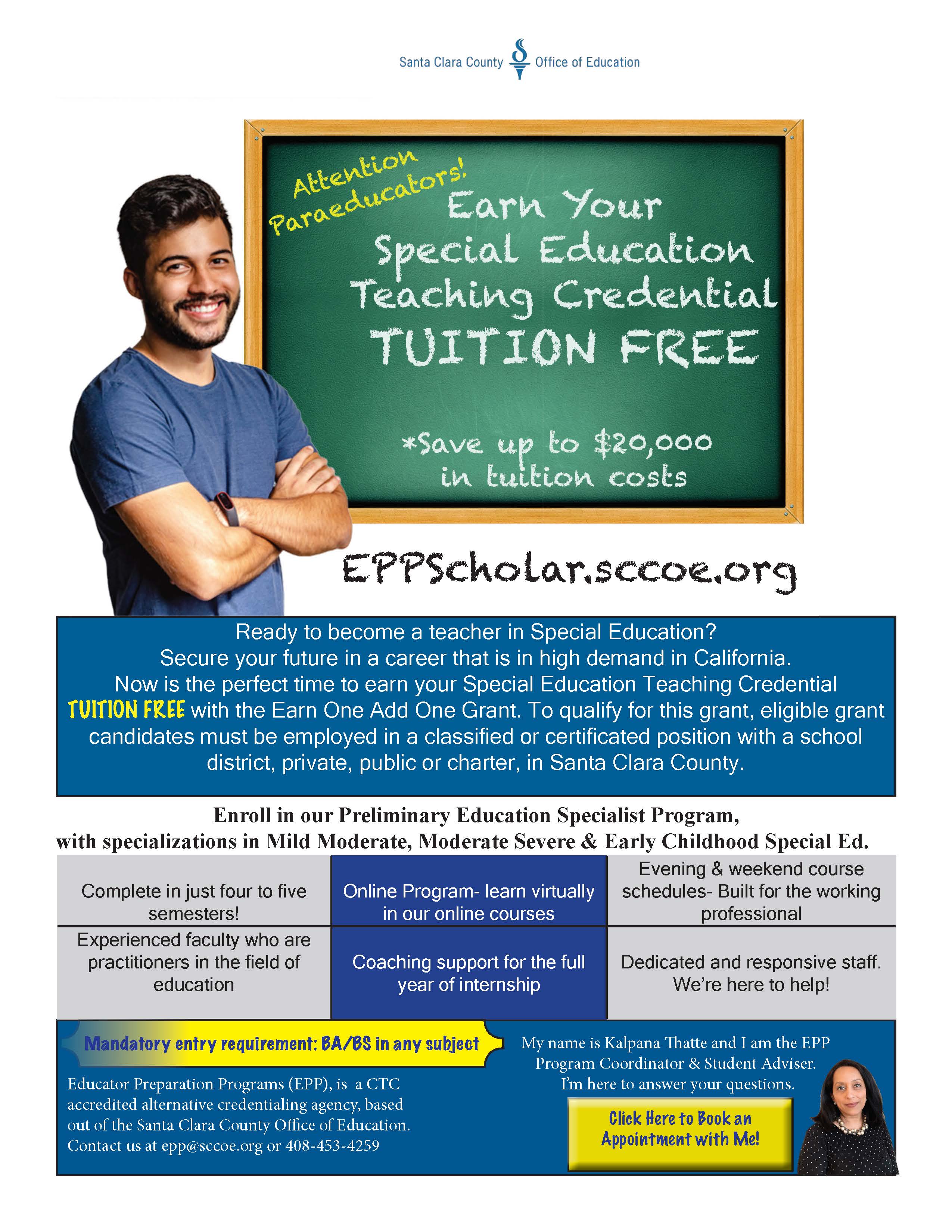 Credential Approved Program-Sequence of courses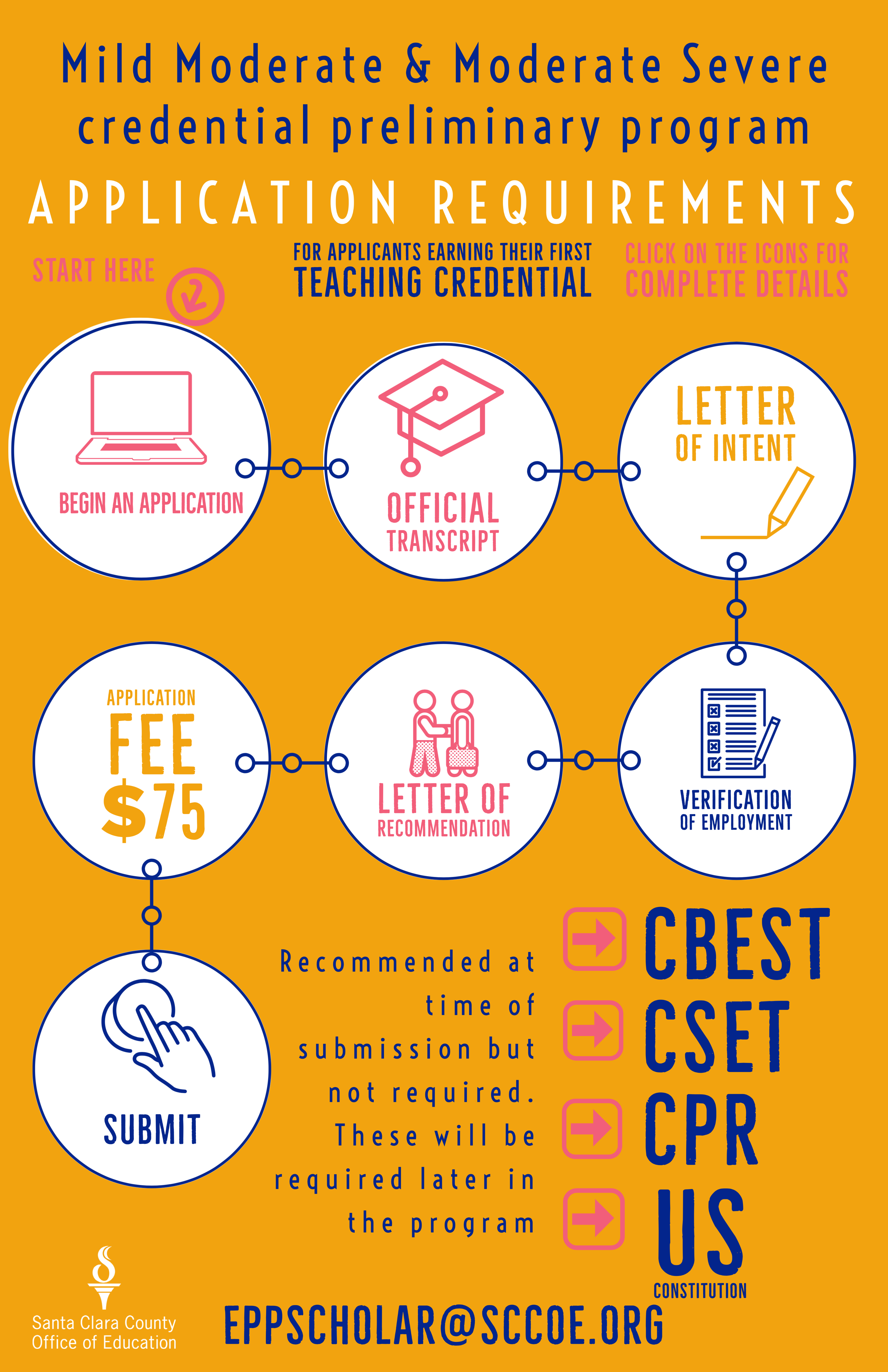 (Based on when you first enrolled in the program)
Spring 2022-Enrollment Start Date
Summer 2022-Enrollment Start Date-Coming Soon!
Now Accepting Applications for Summer 2022 & Fall 2022
Application Deadlines:
Summer Application Deadline: April 15, 2022
Apply for the E1A1 grant! The option to apply is in the application process.
If you work in Santa Clara County in a school,public, private or charter, you could be eligible! >>>>>>>>>>>>>>>>>>>>>>>>>>>>>>>>>>>>>>>>>>>>>
Learn about grant opportunities that can cover the whole cost of tuition.
Required fields are indicated by .